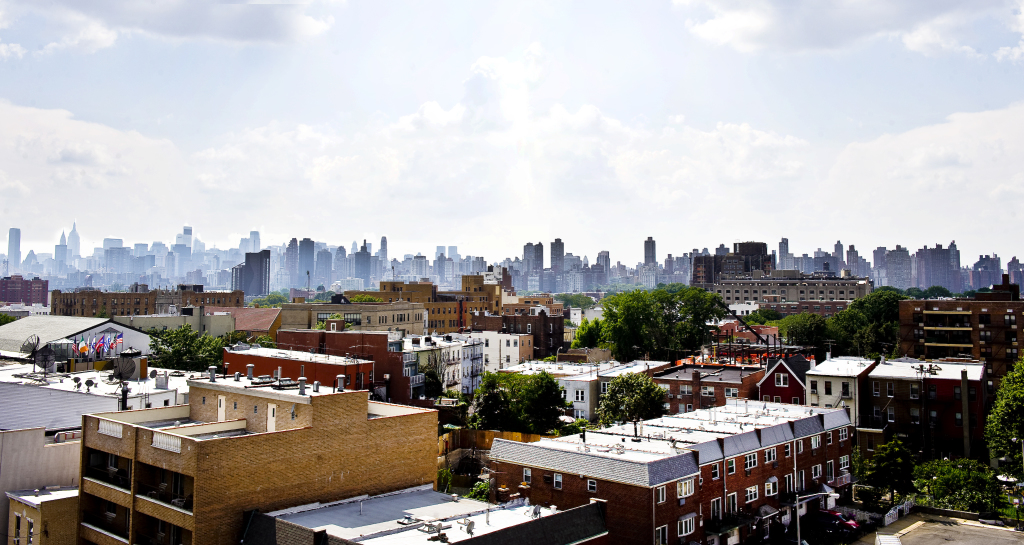 About Us
Who We Are
Astral Weeks
Astral Weeks Development is a privately held real estate development and management company, working primarily in the New York City region and Detroit. With a focus on dynamic urban neighborhoods, Astral Weeks develops and invests in residential, commercial, and mixed use projects. Whether through ground-up new construction or adaptive reuse projects, the company contributes to the thriving neighborhoods in which its projects are located by helping meet local demands for quality housing, community facilities, creative workspaces, and retail. Because Astral Weeks owns, operates and manages its properties, the company's approach to development is distinguished by strategic purpose and professional execution.
Started as a family business, Astral Weeks Development has grown into an integrated team of professionals with backgrounds in architecture, real estate finance, construction management, branding, marketing and management consulting. Our diverse skill sets, collaborative spirit, and experiences living around the United States and abroad infuse our projects with unique perspective.
Our Team
Raymond Roubeni | Founder
As a Co-Founder and Principal of Astral Weeks, Raymond's purview includes strategic planning, sourcing of new investment and development opportunities, creative and design direction, and relationship management. Along with his brother Joseph, Raymond became interested in the business through involvement in his family's real estate ventures, which span over five decades. He credits his understanding of the cyclical nature of real estate, and the importance of long term planning and market timing, to exposure in the family's business lines. Prior to founding Astral Weeks, Raymond gained experience in real estate development both in the United States and internationally. He also founded and ran an interactive branding agency which was successfully acquired by a publicly-traded company.
Bachelor of Arts in Philosophy and Marketing, New York University
Joseph Roubeni | Founder
As Co-Founder and Principal of Astral Weeks, Joseph is involved in all aspects of the company's day-to-day operations. From acquisition to construction, through to leasing and asset management, Joseph's management experience is instrumental in guiding the project's multiple stakeholders toward their defined goals. Together with his brother Raymond, Joseph has overseen the development of residential and commercial buildings over the last 20 years, both in New York City and nationally. Prior to founding Astral Weeks, Joseph worked in digital strategy and brand management.
Bachelor of Science in Marketing, Hofstra University
Tim F. Holderbaum | Director of Operations
Tim serves as Director of Operations, responsible for the operational and financial aspects of all entities and projects, including accounting, tax, reporting, filings, HR, and IT. Previously Tim served as Chief Financial Officer of Algodon Group, a New York based public company focused on creating, developing and managing luxury, life-style related real estate assets in Argentina, including a Relais & Chateaux boutique hotel and a 2,000-acre residential vineyard development. He also served as the Financial & Operational Principal for Algodon's FINRA-registered broker-dealer subsidiary. Prior to joining Algodon, Tim was Director of International Affairs for London based Impact Media, Ltd., where he coordinated and managed several focused special-advertising sections for various international markets. His career began at Burmah Oil in Hamburg, Germany where his responsibilities involved the forecasting and budgeting for thirteen Central and Eastern European countries.
Bachelor of Business Administration, Summa Cum Laude, Northwood University
NY Licensed Real Estate Broker
Adam Schloff | Director of Development & Design
As Director of Development & Design, Adam oversees planning, design, and construction for all Astral Weeks development projects. Before joining Astral Weeks, Adam worked for an owner's representative firm as the lead project manager of a ground up luxury condo tower development designed by Isay Weinfeld, the conversion of a Brooklyn warehouse into the headquarters for Kickstarter, and a Philippe Starck restaurant in downtown Manhattan. Prior, he worked for DBI, where he managed several successful real estate consulting and repositioning assignments for St. John's University, the Robin Hood Foundation, and the Eastern Province of the Vincentian Order. Adam began his career in the architectural field at Richard Meier and Partners.
Master of Science in Real Estate (Concentration in Development), New York University
Bachelor of Science in Architecture, University of Michigan
NY Licensed Real Estate Broker
LEED Accredited Professional
Shantay Goodman | Senior Property Manager
Shantay joined the Astral Weeks Development team in 2018 as a Senior Property Manager to lead the in-house Property Management division. With over 15 years of experience in residential real estate management in the New York Metropolitan area, she is responsible for overseeing all aspects of Leasing, Property Management, and Building Maintenance for all of Astral Weeks Development properties.
A native New Yorker, Shantay has held a number of positions within the Real Estate industry developing her extensive experience overseeing many communities including new developments, condominiums, co-ops, tax credit, conventional, and section 8 properties. Her former employers included Douglas Elliman Property Management, FirstService Residential and Midboro Management Inc. as General Manager. Her results-driven expertise in implementing plans and solutions improved assets performance – and has consistently delivered best practices to achieve maximum goals. Shantay has also orchestrated tenant and multi-million dollar capital improvement projects.
Bachelor of Science, Advertising and Marketing Communications, SUNY Fashion Institute of Technology
Certified Property Manager (CPM) candidate
Afsoun Nabavian | Controller
Afsoun has been with Astral Weeks for over a decade.  As controller, her responsibilities include overseeing day to day accounting functions, forecasting and budgeting, and preparing tax reports.  She is also involved in human resources and assists with the financial part of property management.  She has over 20 years of experience in accounting, handling accounts receivables and payables for multiple companies.  Prior to joining Astral Weeks, Afsoun worked for a textile company, Inter Colour Inc., handling all of the payables and finances of the company.  She has also worked in the carpet and jewelry industries as office manager and bookkeeper.  From her years of accounting, she has dealt with many banks and is familiar with the various online banking platforms.
Bachelor of Arts, Queens College