CHALLENGE
In an era of substantial construction costs, a challenging lending environment and heightened renter expectations, how do we strike the right balance to get this project off the ground? That was the challenge in planning and executing Clarkson Avenue.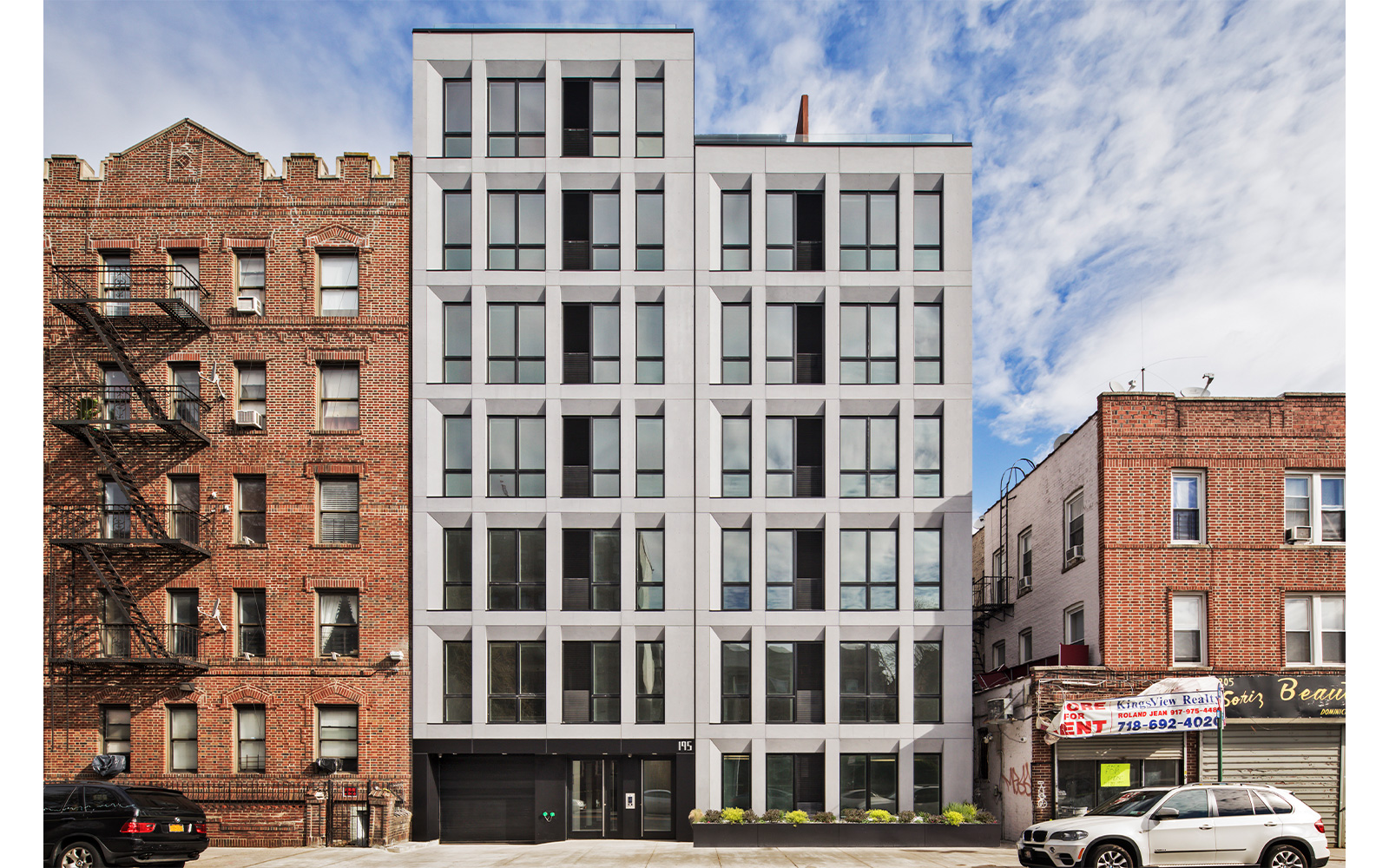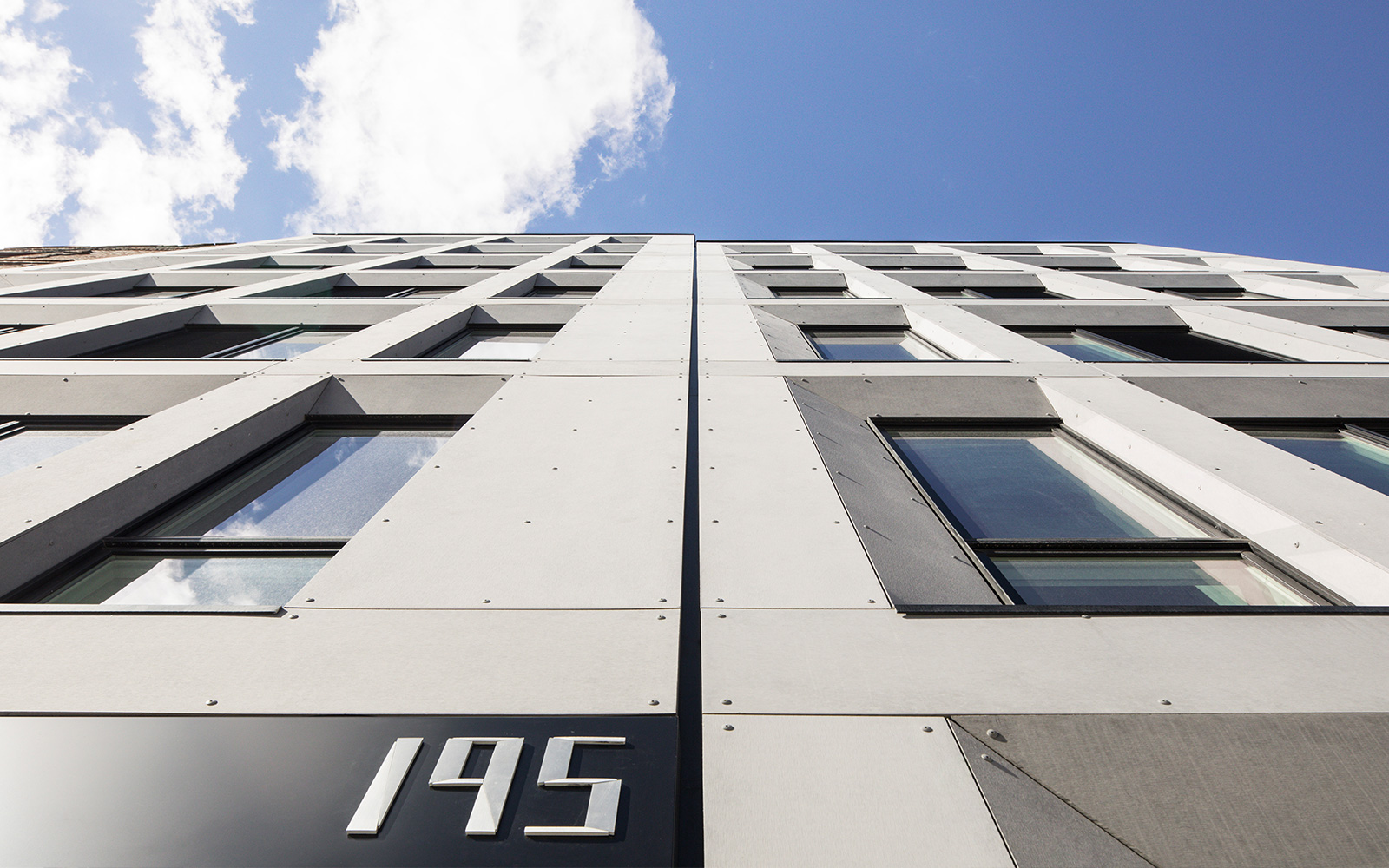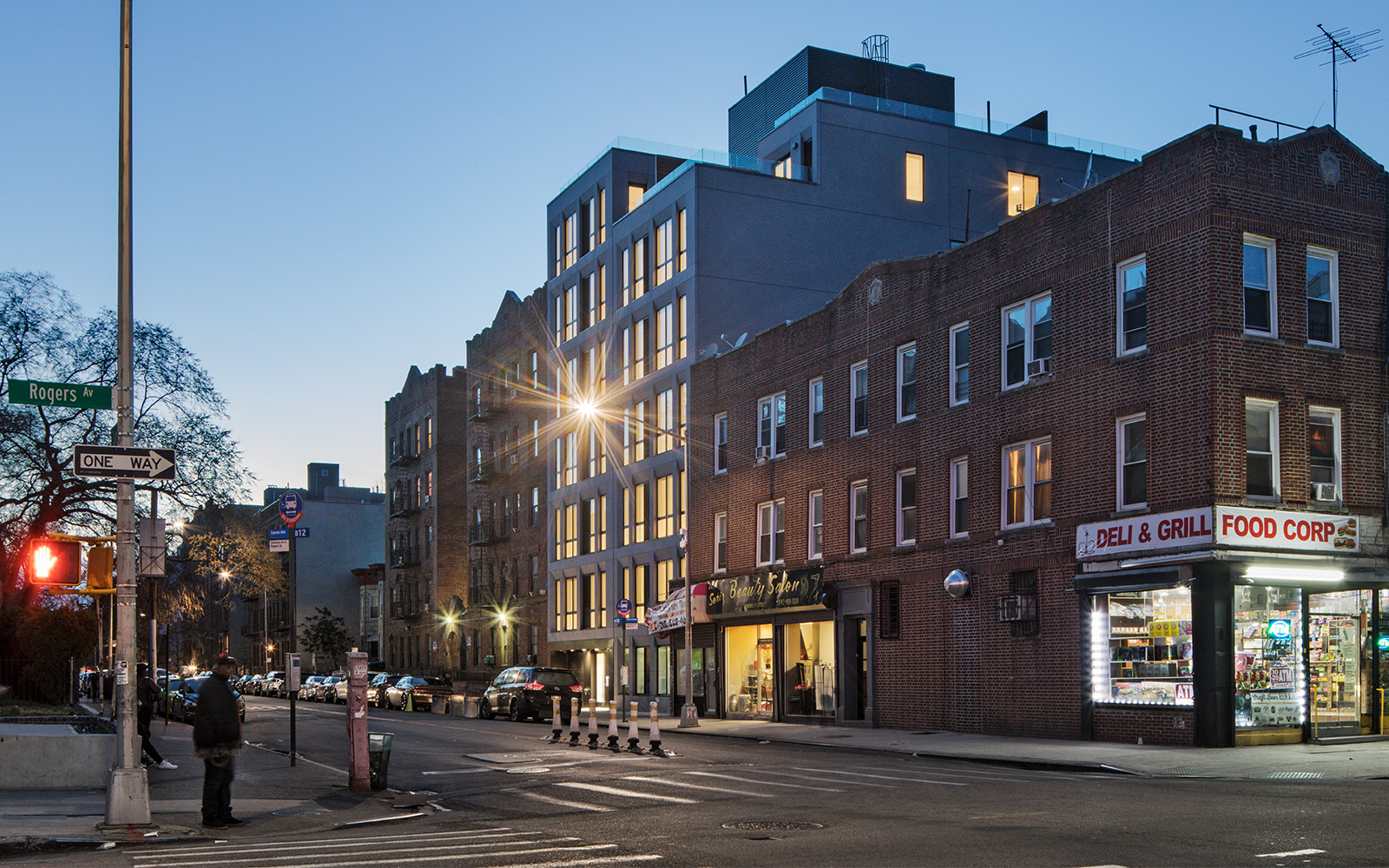 Originally designed as a concrete structure with concrete façade and curtain wall, balconies, full basement and covered parking, the design had to be scrapped when the first budget was issued.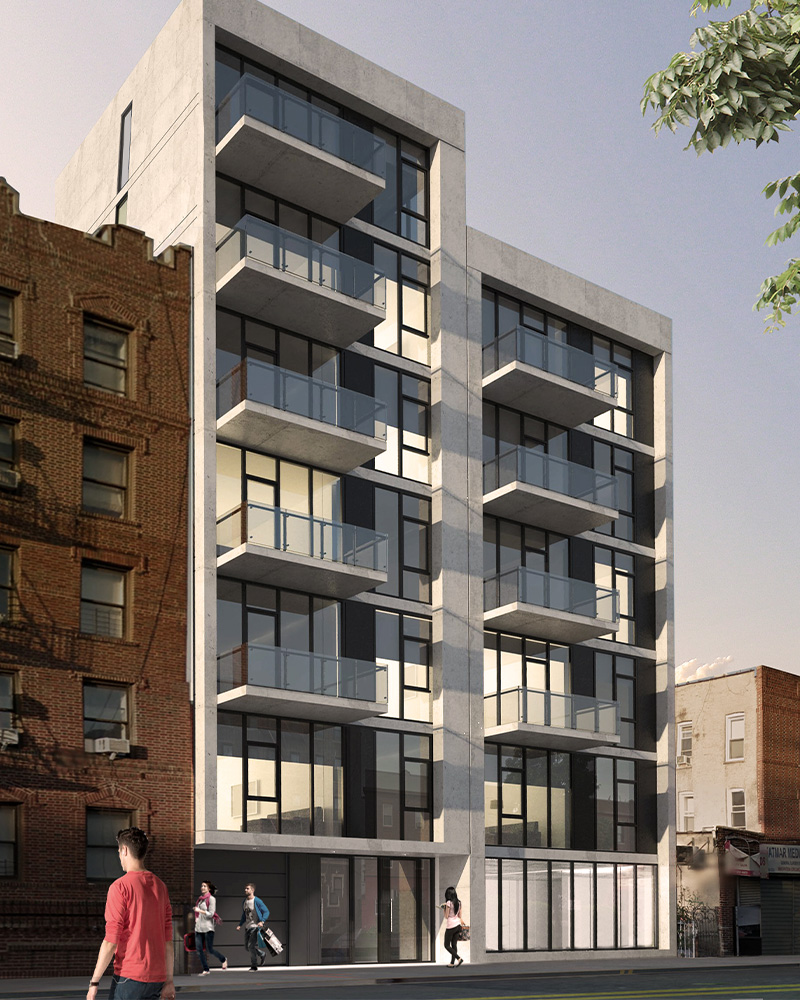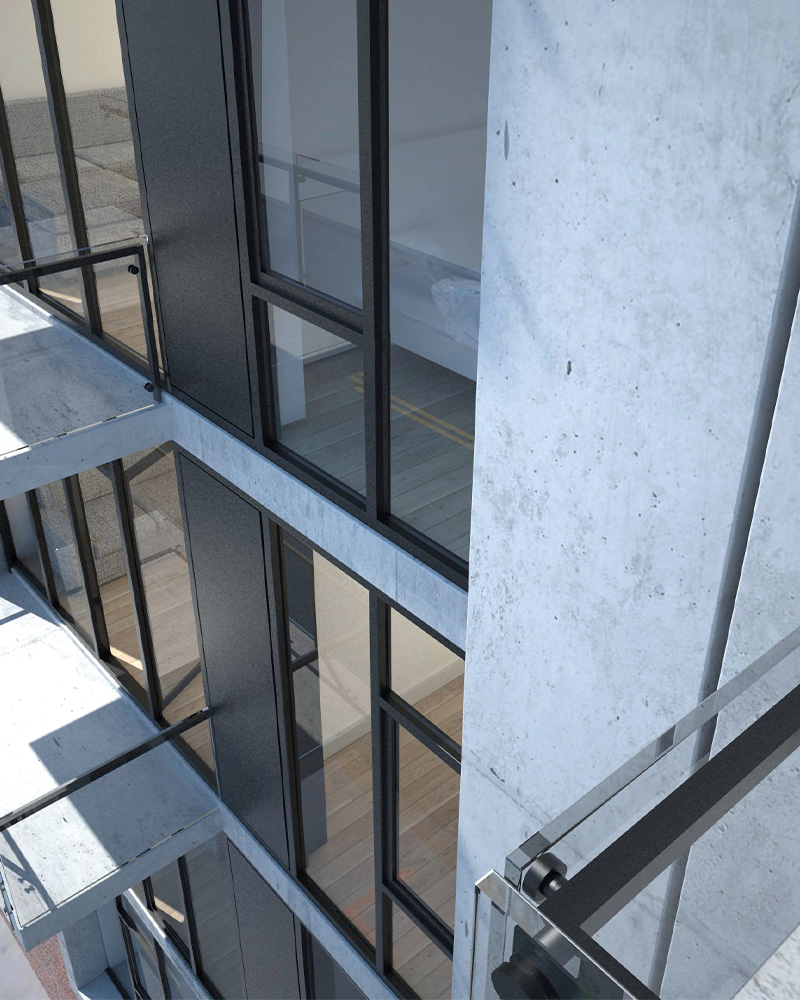 SOLUTION
The team worked diligently to value engineer the entire project, in the process creating a new model for the company to approach the Brooklyn rental building.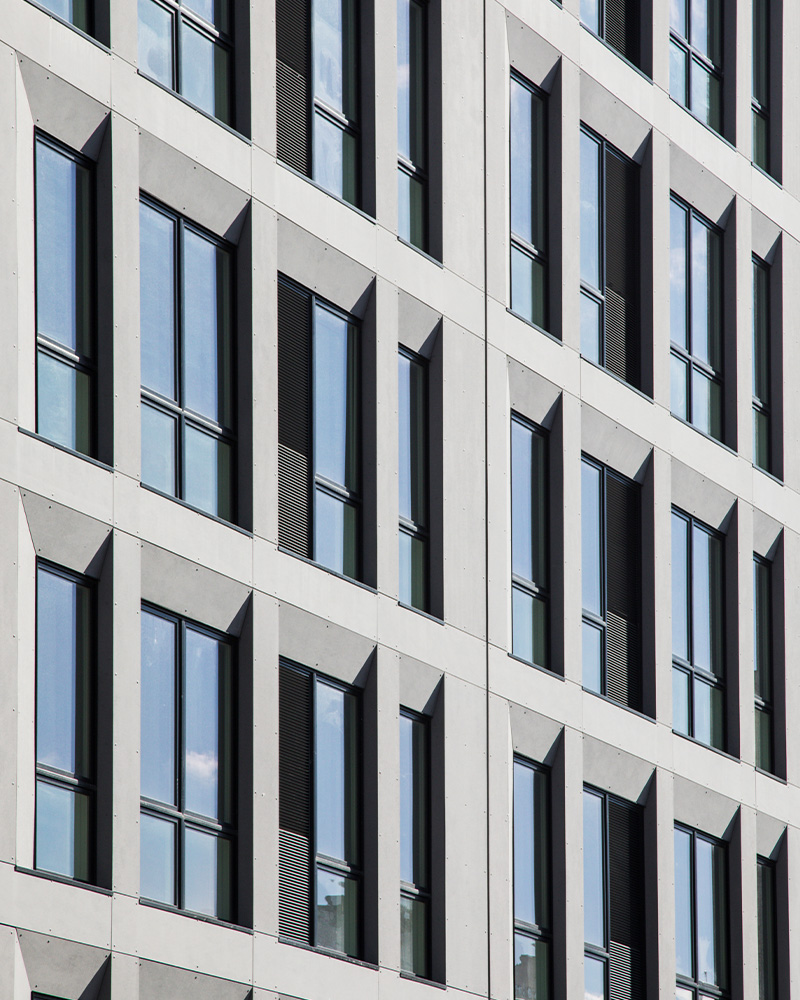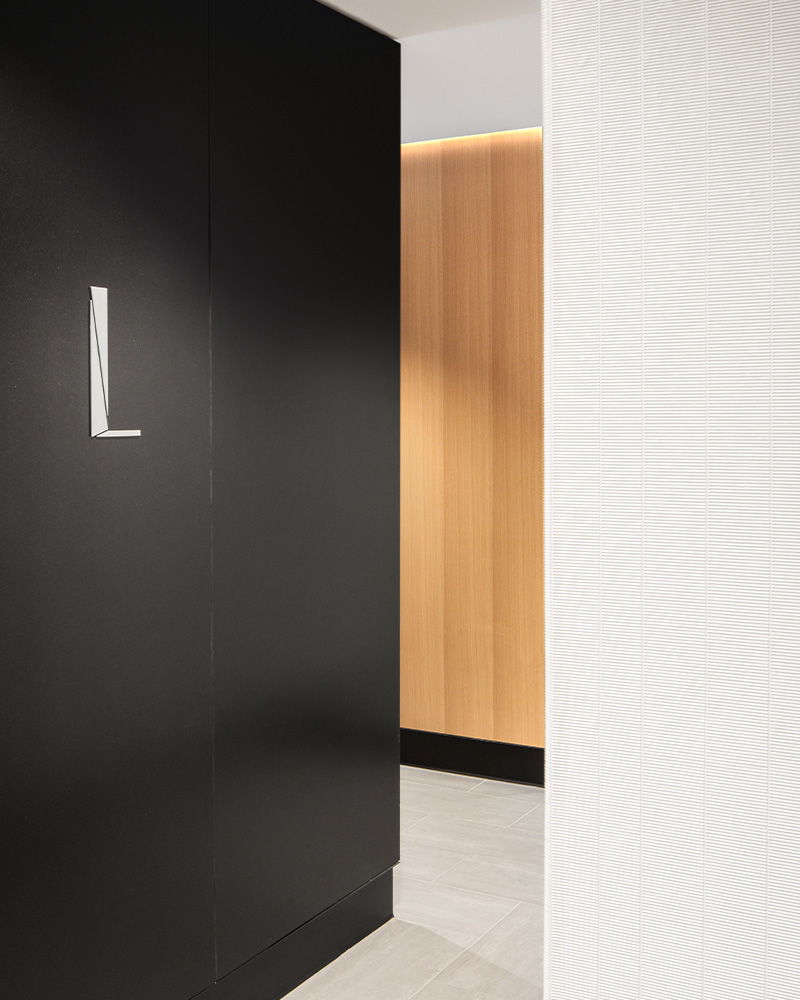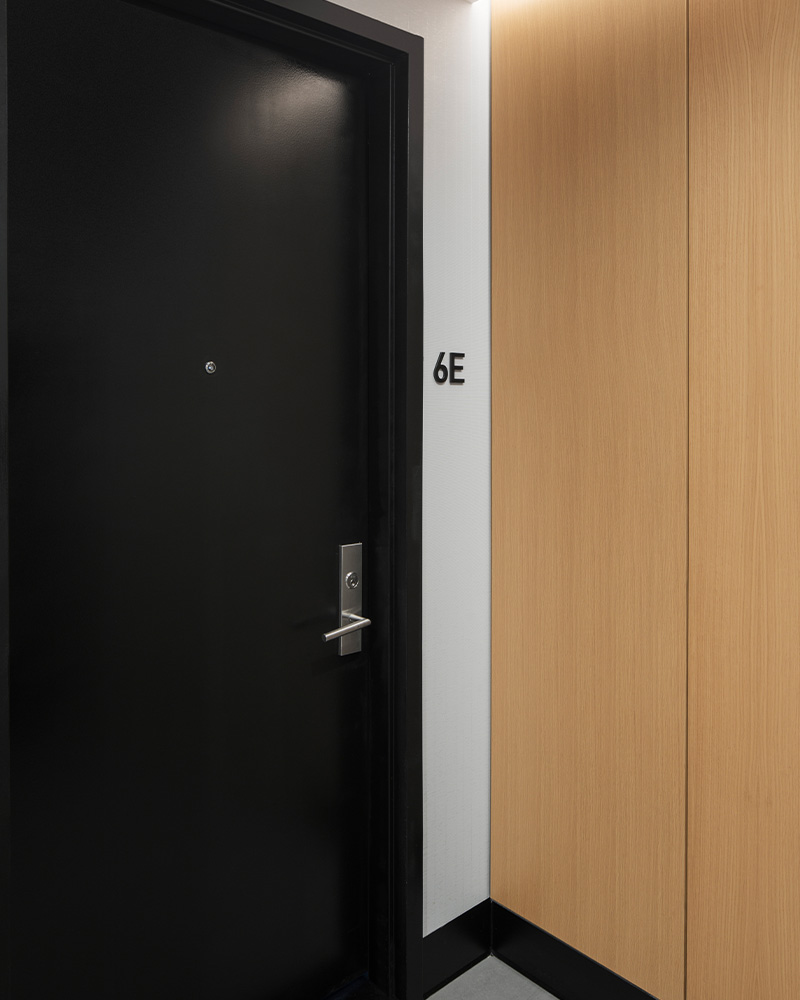 DESIGN
The building features a unique angled façade and beautiful interiors conceived by AB Architekten, as well as an expansive, furnished roof terrace, elevator, bike storage room, secure tenant parking, and washer/dryers in all units.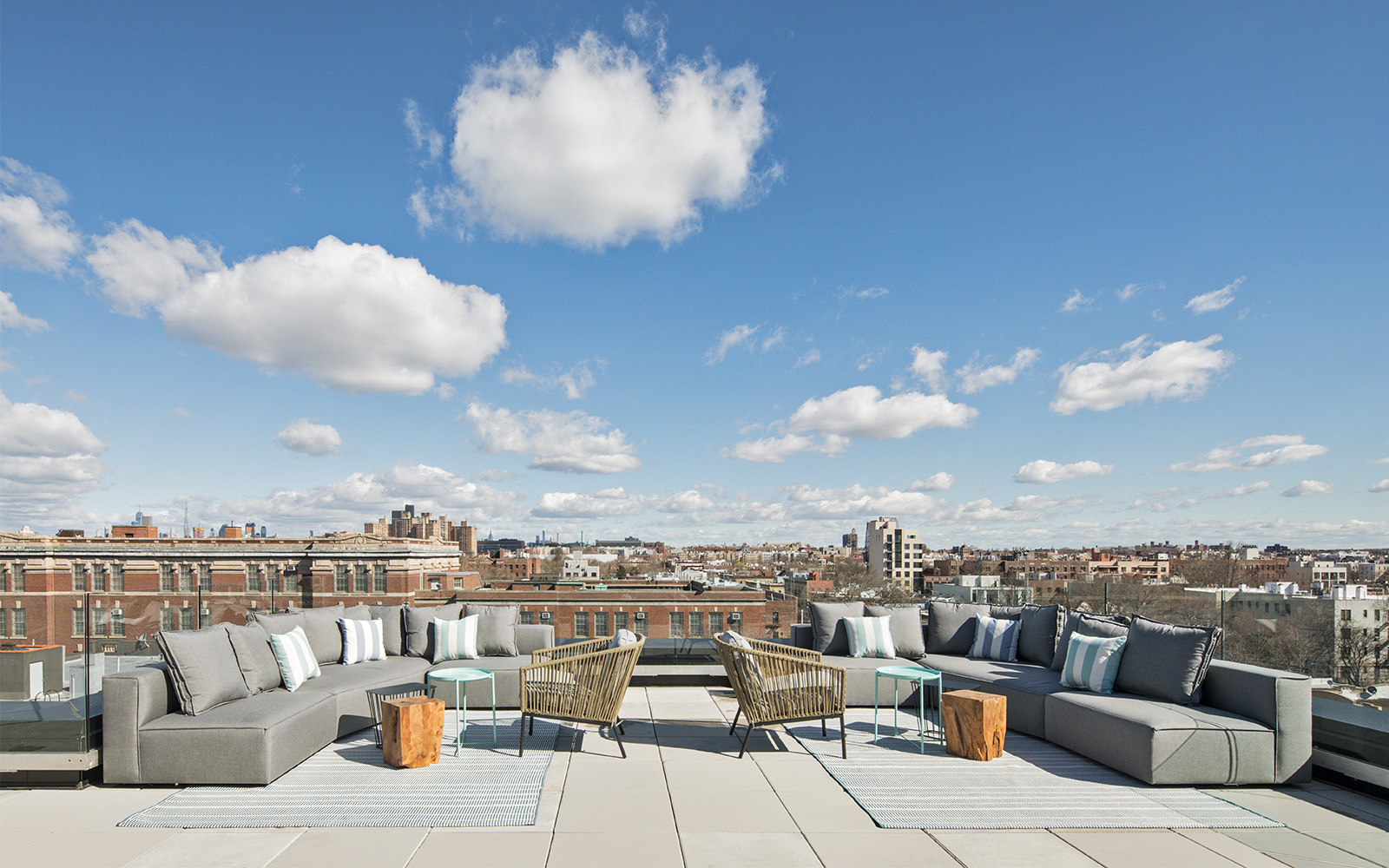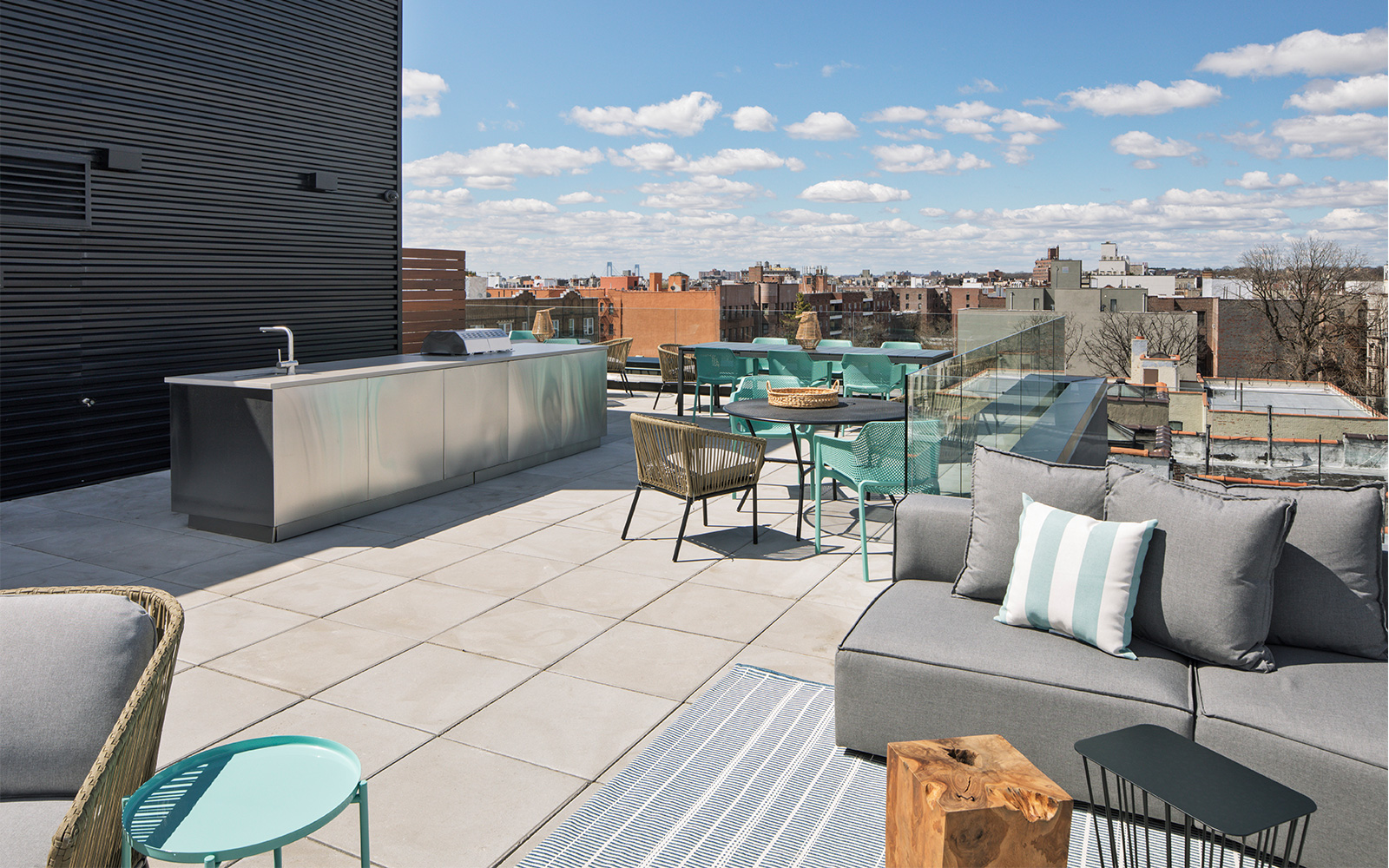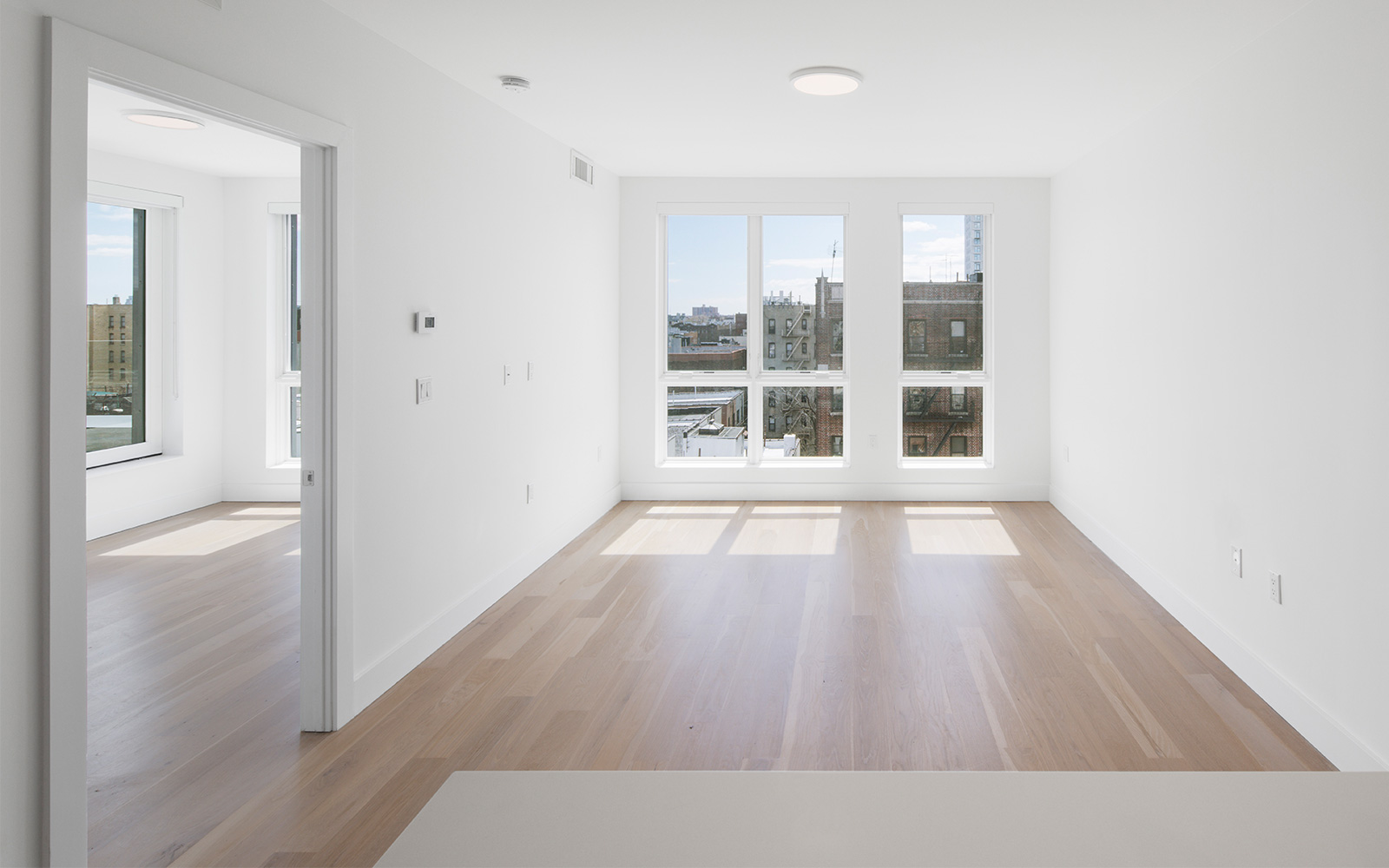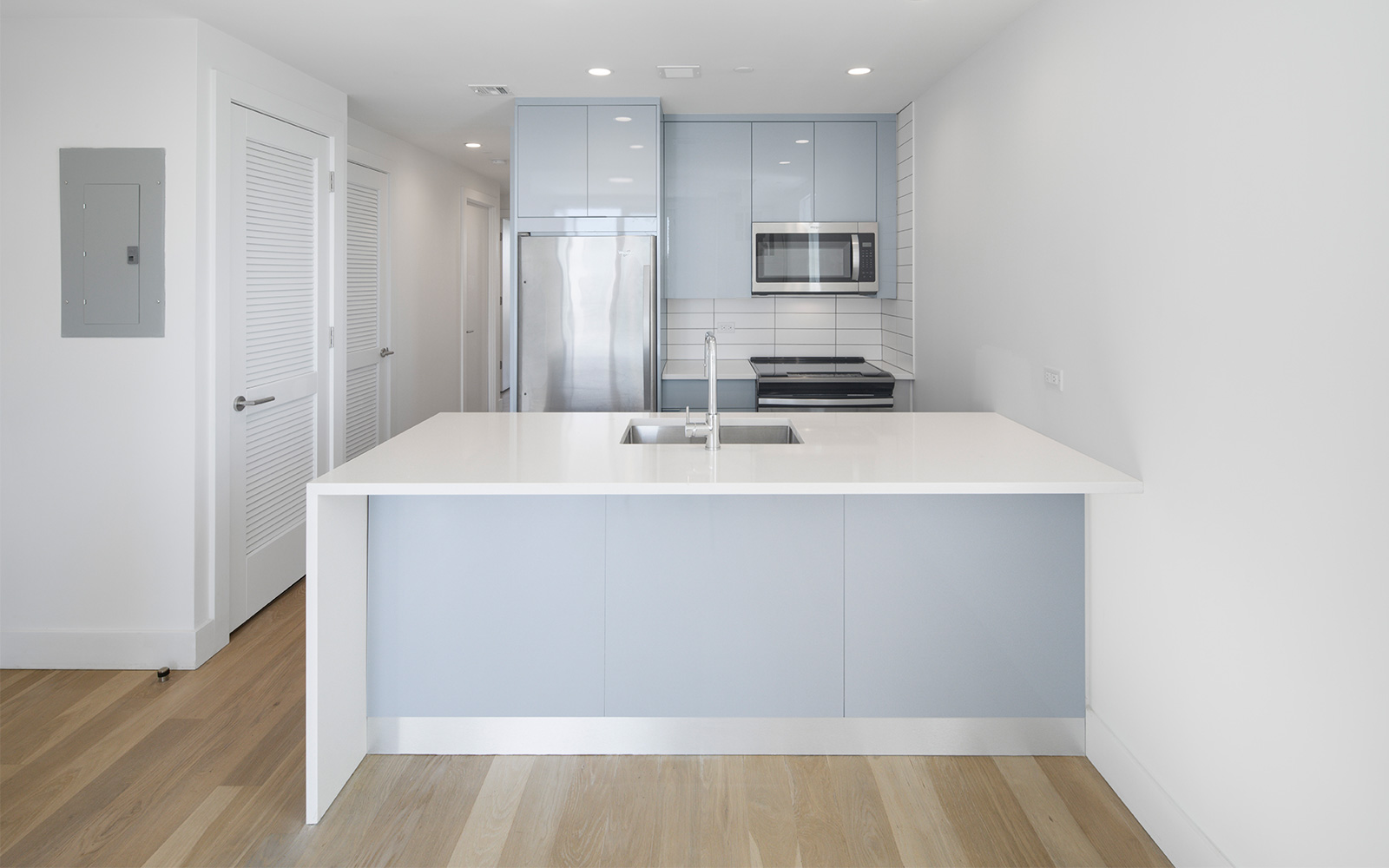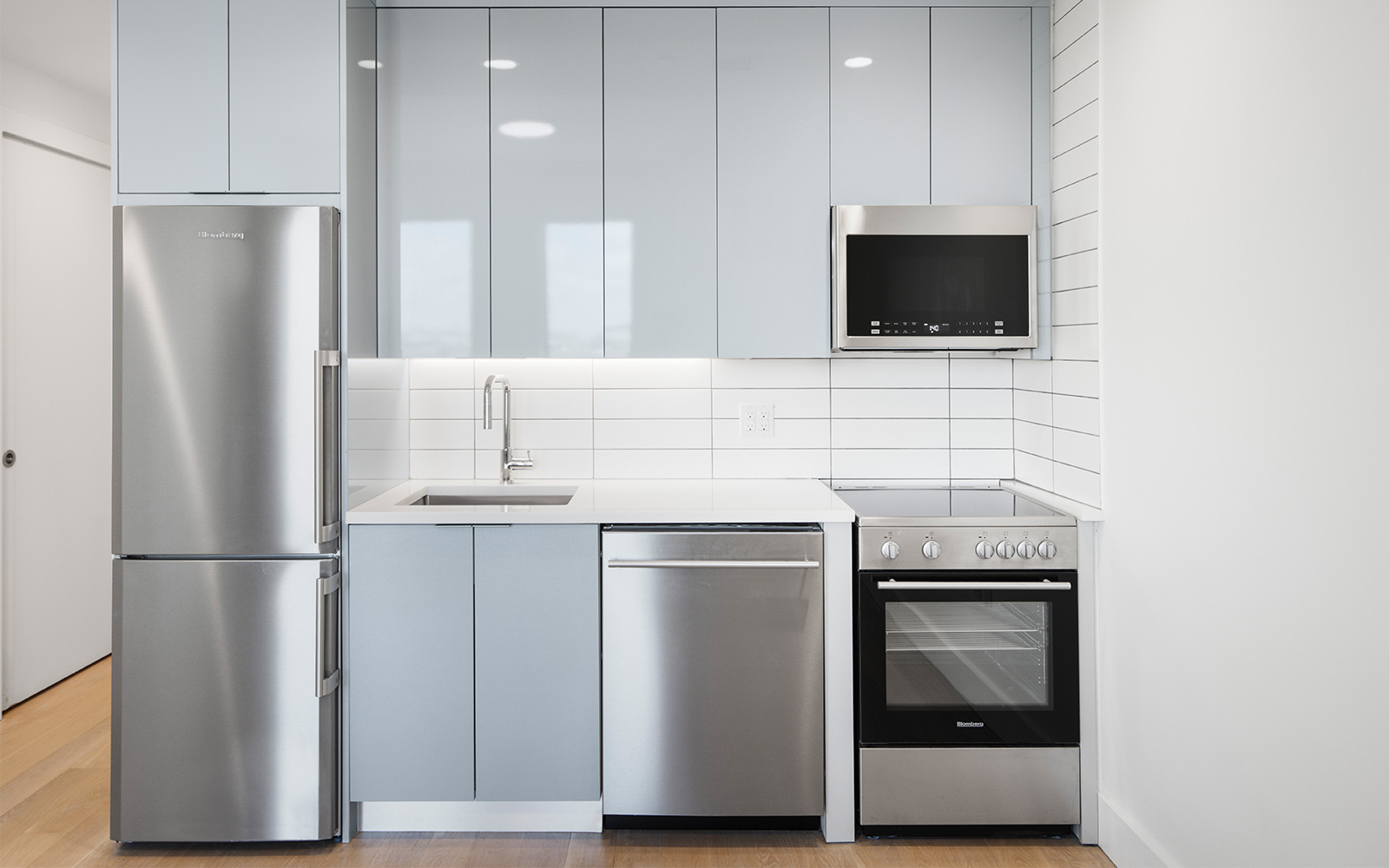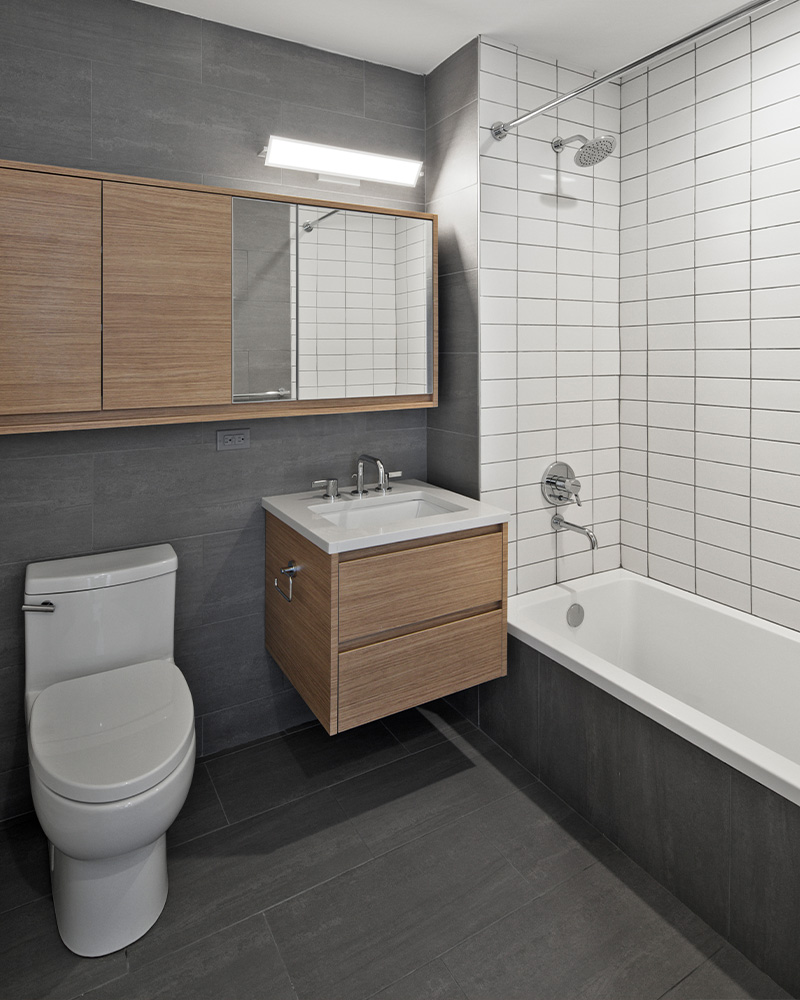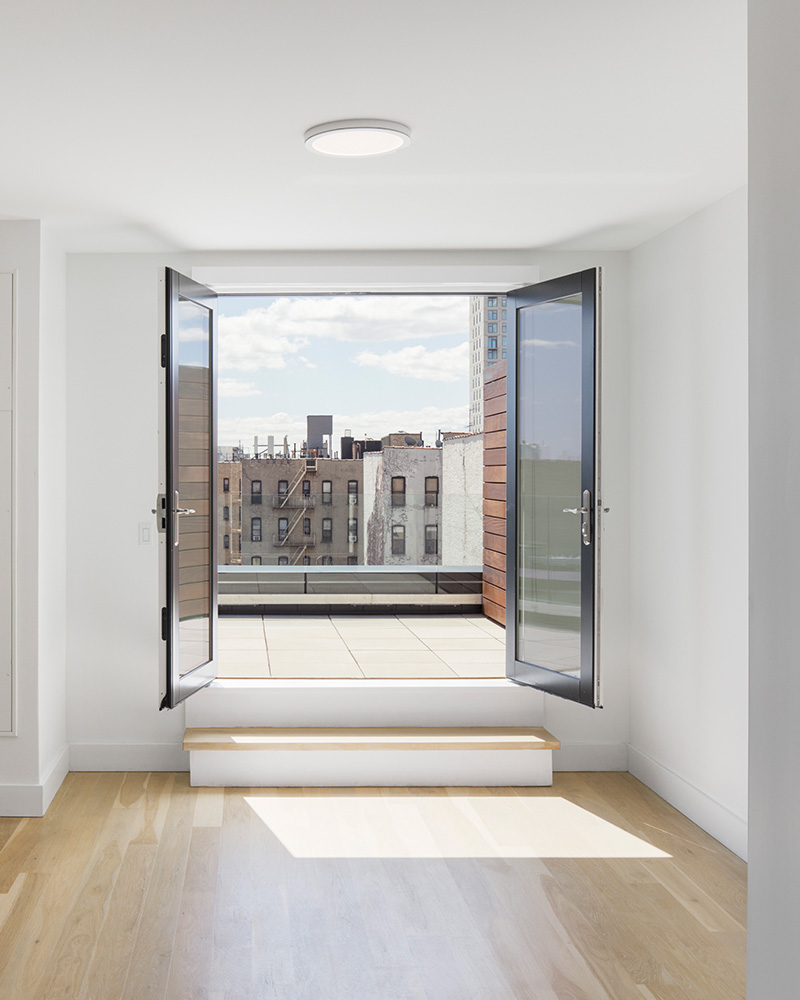 RESULT
In the end, value engineering and diligent pre-construction planning ensured a successful project. Removing the cellar and balconies, changing to block and plank construction, using off-the-shelf windows and a fiber cement façade, the team was able to deliver a project under budget and on schedule.