Opportunity
The Bagley & 16th project was conceived as an RFQ response to the City of Detroit, in conjunction with Ginosko Development and Rossetti Detroit. Astral Weeks identified the RFQ and assembled a strong project team in a short timeframe to propose a dynamic mixed-use development for this city owned site in Southwest Detroit, a vibrant neighborhood adjacent to Ford's recently announced mobility headquarters.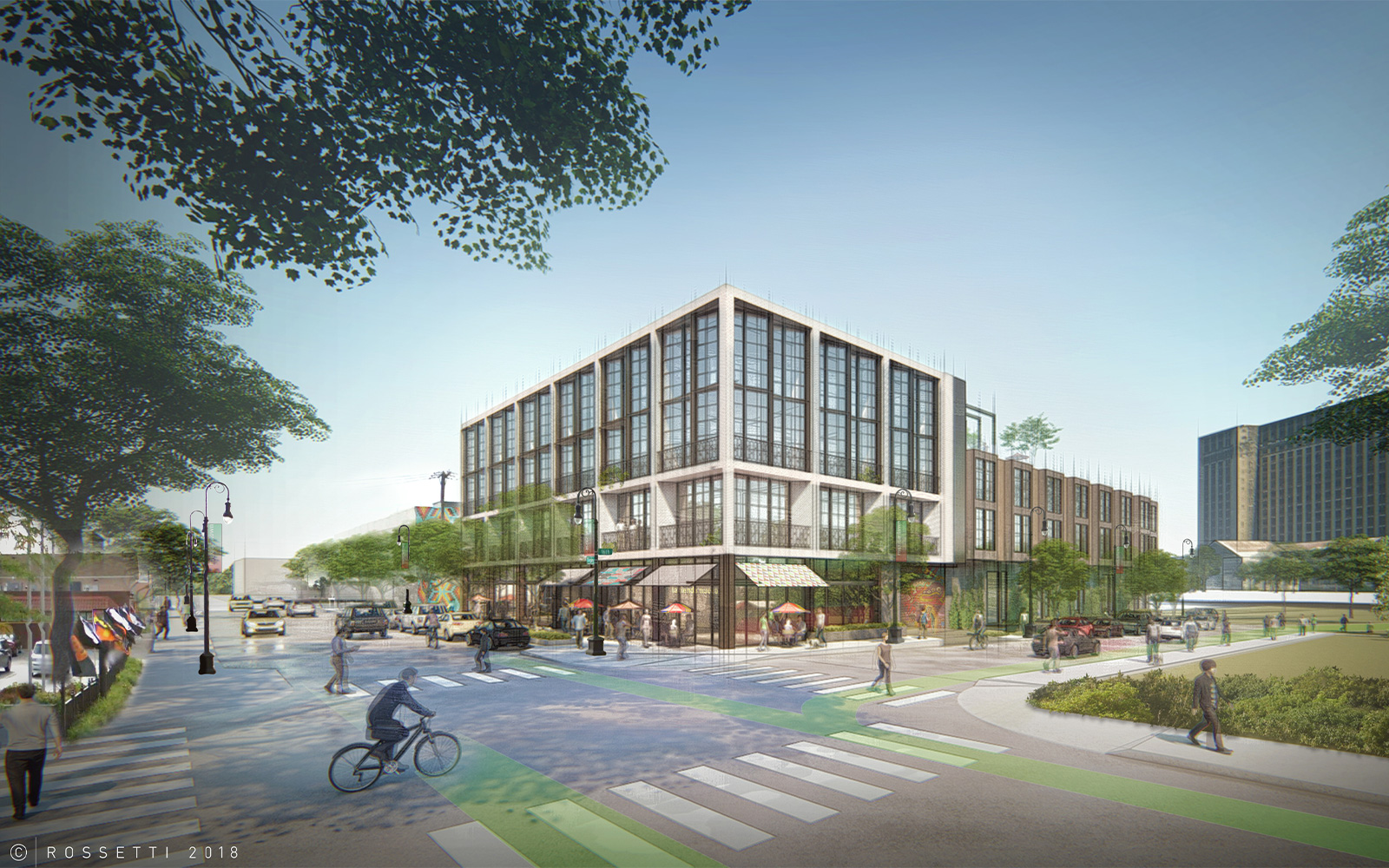 Solution
With the iconic Michigan Central Station serving as a backdrop, the team put together a design and project plan inspired by the industrial and cultural heritage of the area, including a mix of affordable and market apartments and townhomes that responded to the demographics of the neighborhood.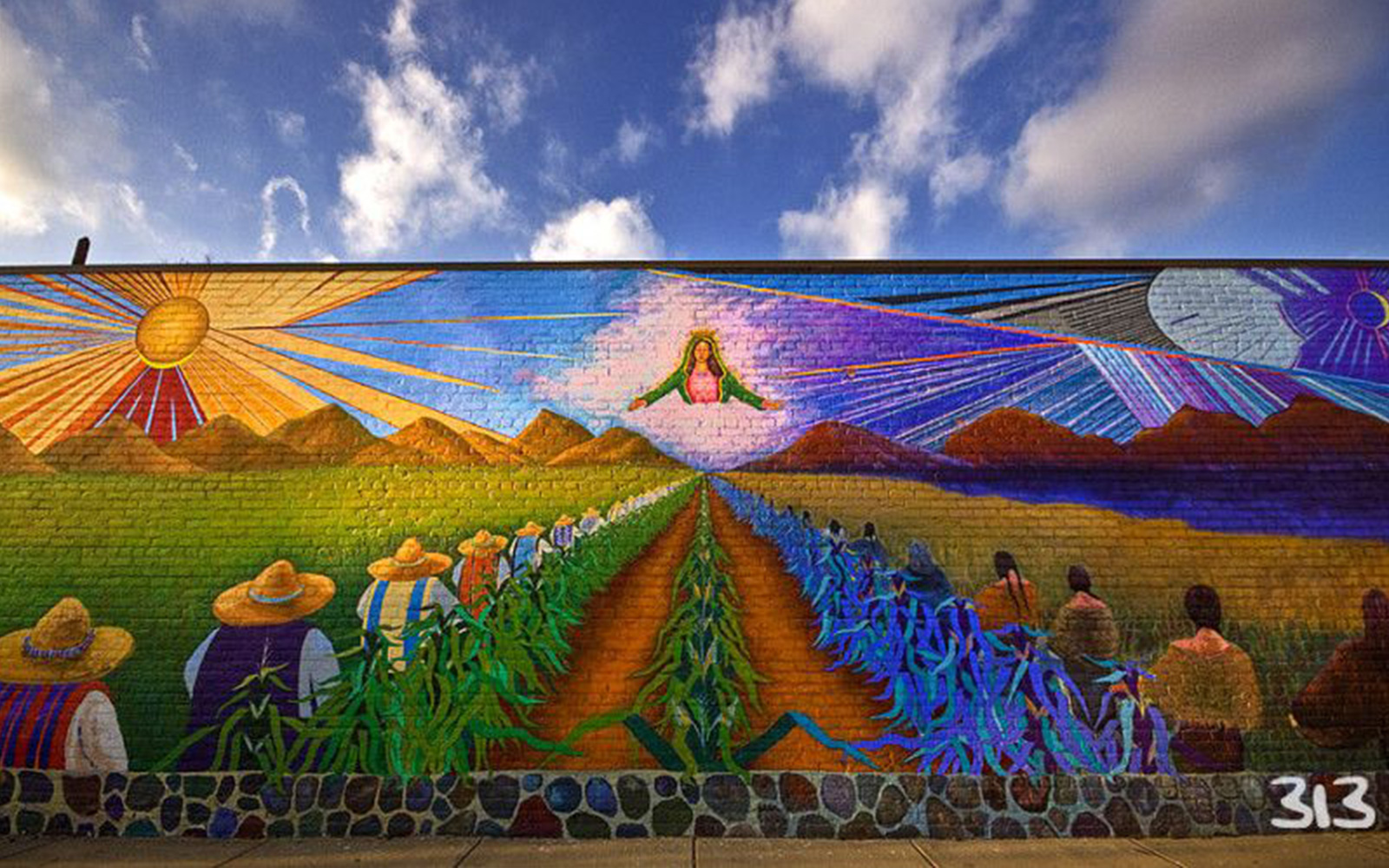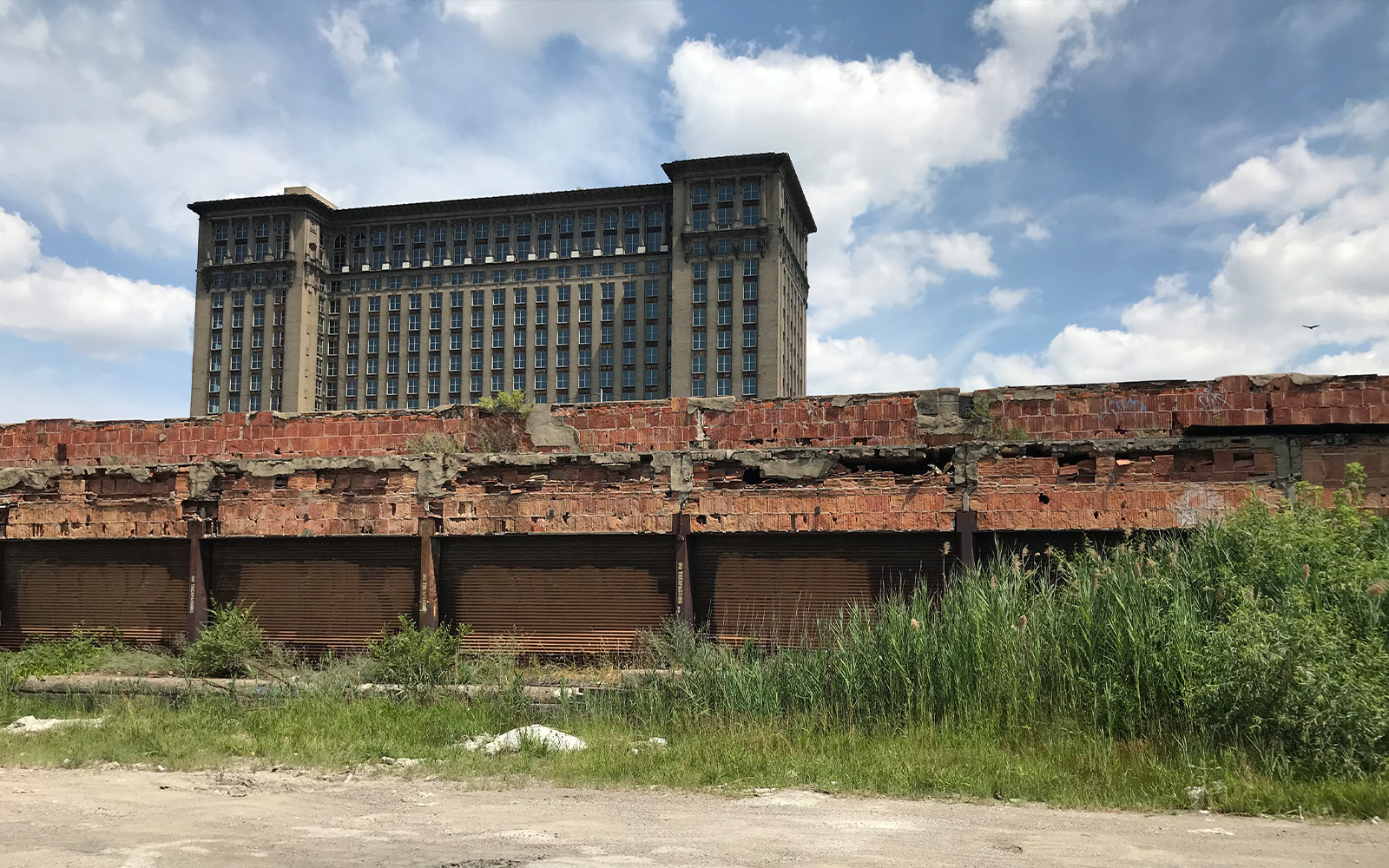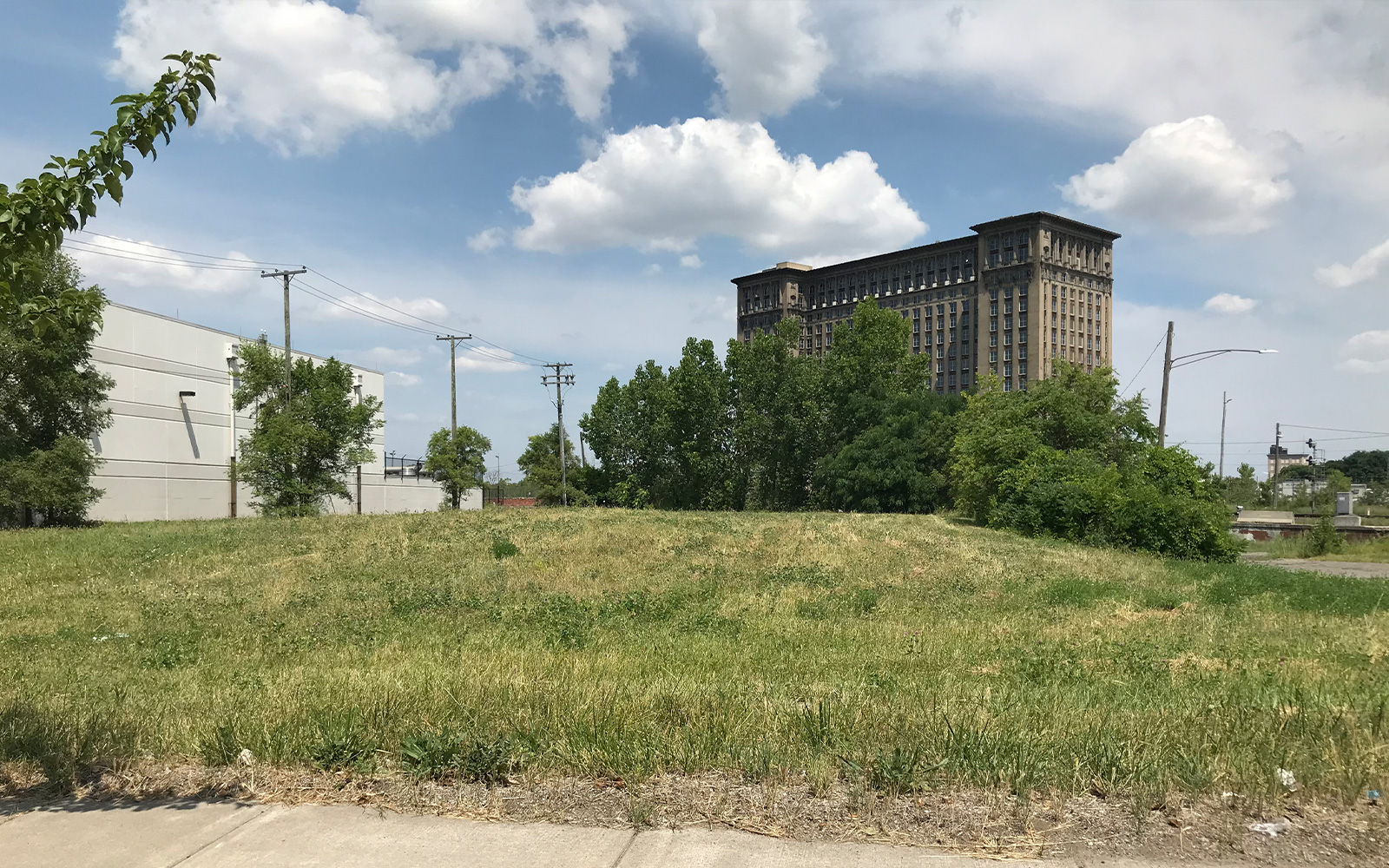 Result
The overall design took advantage of the sloping topography to carve out an amenity "garage" along the rail lines, as well as landscaped recreational space, screened on-site parking and innovative water retention features. Presenting a flexible and highly executable deal, the team came in 2nd overall in the RFQ competition.